BASIL FOR DRAGINKO
Characters – 13 male, 9 female
First production – Drama Theatre – Ruse, 1979
Directed by Slavy Shkarov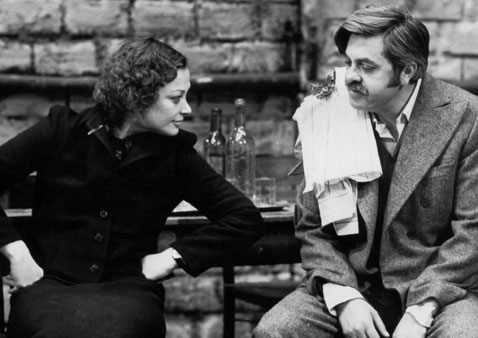 Drama Theatre - Plovdiv, 1979 / Directed by Lyuben Groiss
Tsvetana Maneva and Georgy Vasilev
A dramatic narrative about the collapse between the idea for a socially just organization of a society and the totalitarian reality of Bulgaria in the times between the WWII and the 1980s. Collectivization, village rebellions, economic stagnation, the unscrupulous repression of any form of political dissent, the first signs of the impending collapse of the system. All of these in scenes of the full of complicated vicissitudes of the fortunes of the play's main character – Lazar Draginkov.
Basil For Draginko is a latter variant of the play Longing For Colors, the opening of which in the Drama Theatre – Varna during the 1963/64 season was not allowed.
The first production of the play was during the 1978/79 season at Drama Theatre – Ruse (directed by Slavy Shkarov) and at Drama Theatre – Plovdiv (directed by Lyuben Groiss), it was also staged by Theatre SNP – Martin, Slovakia, 1980.
It was awarded at Bulgaria's Sixth National Survey Of Drama And Theatre.
The play is translated in Slovak.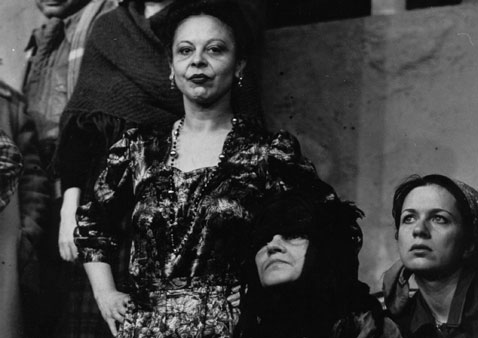 Drama Theatre – "Sofia", 1981 / Directed by Leon Daniel
Ilka Zafirova, Leda Taseva and Aneta Sotirova
A strong impression makes the play by K. Iliev with its complexity, its polyphonic structure, with the intensity of the posed social problems. In it there is an interesting interconnection between the political journalism or publicism and the depth of the psychological development of the main characters. The interrelation between the classical forms of realistic art with the satirical, farcical deformations reveals the contemporary thinking of the author and leads to the creation of a significant artistic general conclusion. This work successfully deals with another problem – the one about the esthetisation of the NEAR past. To embody in an artistic form a certain historical evaluation about the not too distant past and to make it feel alive and at the same time, overcome, is more difficult than interpreting distant events in time for which the author's imagination does not have such strict boundaries.
Elena Polyakova - Goryachkina, part of an interview for the «Narodna Kultura» newspaper, 29.06.1979 (The passage in bold was censured.)