THE WINDOW
Characters – 2 male, 3 female
First production – Тheatre 199, Sofia, 1978
Directed by Lyuben Groiss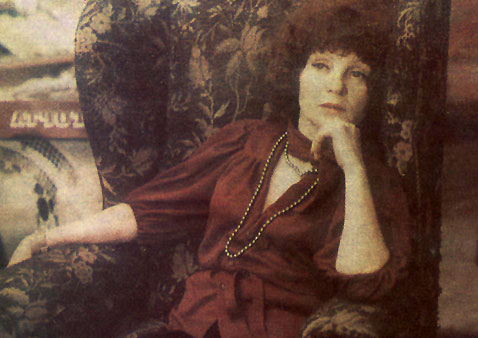 Leda Taseva in the film "The Window", 1980 / Directed by Georgy Stoyanov
While a young married couple are watching the late news on television through the window of their small attic apartment suddenly a beautiful woman enters. The explanation for her strange appearance is soon given, later much more complex questions arise. The couple adopt the child of their midnight visitor but it turns out that the man is its father. The landlady, an elderly actress tries to make sense of the difficult relationships between the three, then another man appears and this brings the tension to a strange conclusion. Through the complicated tragic comic story arise questions that transcend by far the period envisioned in the play. The Window has been produced numerously on Bulgaria's professional stages, as well as in Vanalinna Stuudio -  Тalin, Estonia and as a radio play by Bulgaria's National Radio. It has been put to screen by the director Georgy Stoyanov.
The film received the Sofia Award in 1980.
The play is translated into German, Estonian, Georgian and Macedonian.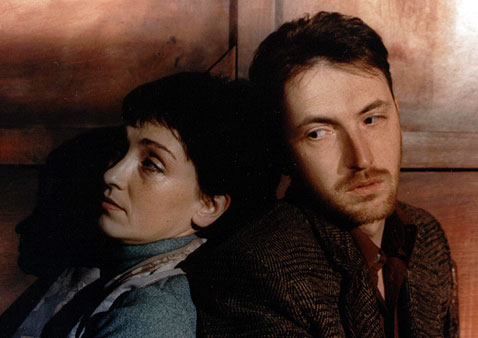 Drama Theatre - Pazardzhik, 1998 / Directed by Leon Daniel
Todor Kaykov and Rositsa Alexandrova
Our troupe approached Konstantin Iliev's play as if a conundrum to be solved, as one of those labyrinths  from the back pages of the magazines of our childhood that enticed us to follow the back alleys and false directions and openings in the plot – towards, finally, the existing one true exit from the maze. For us it was fun and enlightening.
Konstantin Iliev's play gives us new opportunities to examine the materialization of the absurd.
Leon Daniel, programme notes for the Drama Theatre – Pazardzhik production 1998/1999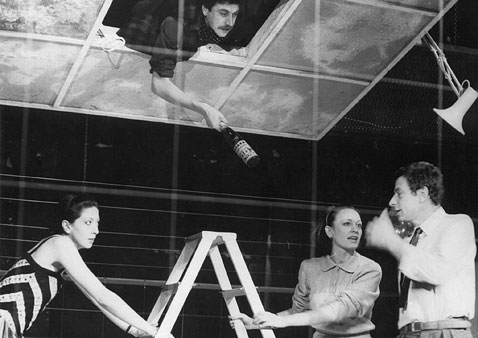 The "Bulgarska Armiya" Theatre / Directed by Plamen Markov
Yordanka Stefanova, Yosif Surchadzhiev, Atanas Atanasov and Plamena Getova